Feb 1, 2021
Yup, that's right!
You can support us monthly, on Ko-Fi
using paypal or a card.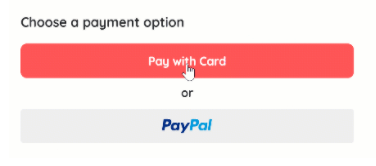 What do you get?

Access to The Pale Dropbox:

★ Behind-The-Scenes Content from Ch 1 - current
★ PDFs of past chapters & current webcomic chapter
and
⋘ ──── ∗ Early Chapter Access ∗ ──── ⋙
The Pale posts as a weekly webcomic,
usually taking 6-7 months to finish a chapter.
With your monthly support, you gain access to
past, present + future chapters.

We appreciate our readers & supporters.
You're a dedicated fan base who has waited patiently
to see where The Pale is going… With your support,
you can help us take The Pale further.

Thanks for reading.
We'll see you in Rocket Ridge.
-Jay & Sanders